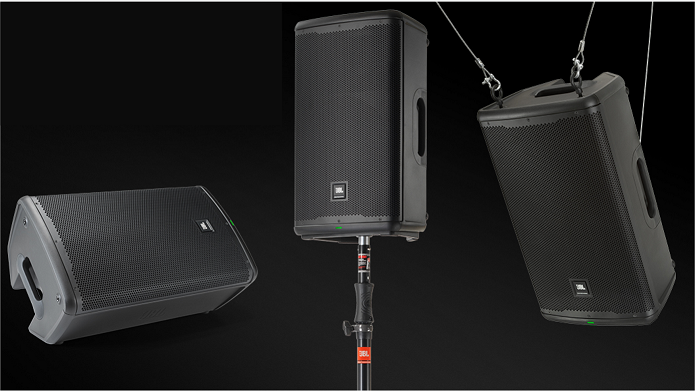 New line of professional acoustics JBL EON700
JBL presented a new line of professional acoustics for musicians and DJs.
The JBL EON700 Series is the next generation of high-performance active speaker systems that have gained widespread recognition among professionals who need to voice small or medium-sized events.
The JBL EON700 Series supports audio streaming via Bluetooth 5.0 as well as control of all system settings via the JBL Pro Connect application.
The speakers are powered by a built-in amplifier that produces 650 watts of RMS (1300 watts of peak) for speakers and 750 watts of RMS (1500 watts of peak) for a Class D effective gain subwoofer with a maximum sound pressure of 128 dB.
The designs of the speakers allow you to use the speakers in different formats - as the main front speakers, floor monitors or hanging speakers.
The extended sound processor package for the EON700 includes dbx DriveRack technology with automatic feedback suppression, 8-band output equalizer, latency, and optimized presets and docking effects.
Access to all settings is also possible through the built-in LCD screen on the case.
JBL EON700 Series are available to order and include three models of speakers of different sizes, as well as a subwoofer:
JBL EON710 - 10-inch speakers
JBL EON712 - 12-inch speakers
JBL EON715 - 15-inch speakers
JBL EON718S - 18-inch subwoofer
Karma Digital LTD, as the official distributor of JBL Professional in Ukraine, supplies only original products, provides an official guarantee and quality service.
---