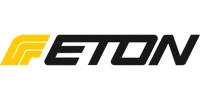 "Karma Digital LTD" is the official-authorized representative of the ETON brand in Ukraine.
ETON Electro Acoustic GmbH was founded in 1983 with the goal of developing loudspeakers and acoustic systems that provide the highest sound quality. Initially, enclosures were created for home hi-fi applications, which were sold very successfully to respected OEM customers in Germany and abroad. The Hexacone sandwich cone, patented by Eton, has become known worldwide for its high degree of stiffness and light weight. This results in a unique sonic behavior unique to Eton loudspeakers.
The pure sonic performance of Eton loudspeakers and their systems has become a trademark that has received worldwide recognition.
The Karma Digital LTD company is proud to be the official distributor of the ETON brand in Ukraine and can provide its customers with certified products of the highest class, an official guarantee and service.
Thank you! You have been successfully subscribed to company new
Thank you! Your email has already been added earlier.

Join our community and be the first to receive all the news