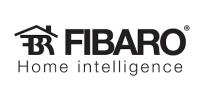 FIBARO is a company that manufactures smart home devices with high security and support for Apple Home Kit integration. The idea of ​​the company in saving through the automation of daily processes.
Smart home from FIBARO are scenarios that can dramatically increase comfort in your daily business. For example, in the evening enjoying a movie watching, you hear a doorbell. The light in the room is automatically switched on or brighter, the movie pauses and the camera image appears on the front door. Take a phone that shows a close-up of the guest's face that you can talk to without leaving the couch and moreover open a door or gate for him.
Among the huge number of manufacturers of smart home and home gadgets, FIBARO differs in its attitude to safety and product. The security is that each device can make its own decisions independently of the central unit. This approach is certainly more "useful". For example, in the event of a fire, each element will be able to make its own decision, even if the main unit is damaged and does not respond. According to the laid down algorithms they will be able to remove the curtains, open the doors or windows, activate the hood, in general, will do their best for your safety.
Production is located in Poznan (Poland), with 100% quality control at every stage of production. Thanks to this approach to doing business, in just 9 years of its work, the company is recognized in more than 100 countries on 6 continents of the world.