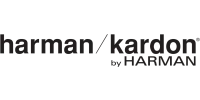 Karma Digital is the exclusive dealer of the Harman/Kardon brand in Ukraine.
Success of the Harman Kardon brand was laid down by its founders, pioneers of the hi-fi industry, Sydney Harman and Bernard Kardon more than 65 years ago. Since then, all Harman Kardon products combine the best sound quality, exquisite timeless design and the latest technology. To the highest degree these principles form the basis of Harman Kardon LifeStyle product line. These are audio devices brought to the level of works of art, in which the highest level of electronics is combined with design of a stylish accessory. These models are made from durable and thoroughly selected materials, assembled and tested with great care. Their relevance and sound quality are guaranteed for ages by level of development and manufacture from Harman Kardon.
Thank you! You have been successfully subscribed to company new
Thank you! Your email has already been added earlier.

Join our community and be the first to receive all the news