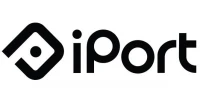 Karma Digital is the official distributor of the iPort brand in Ukraine.
The iPort brand owes its appearance to Scott Struthers, co-founder of Sonance, the developer of the world's first embedded hi-fi speaker system.
Since 2004, the company has been creating mounts that integrate Apple mobile devices into our lives. Over the years, iPort invented the world's first iPod dock, wall mount for iPad and iPod touch, and LaunchPort, the world's first and only inductive charging system for iPad.
Today iPort enhances usability and solves the problems of using iPad tablets not only in home installations, but also in hotels, offices, showrooms, yachts and even vehicles
Thank you! You have been successfully subscribed to company new
Thank you! Your email has already been added earlier.

Join our community and be the first to receive all the news