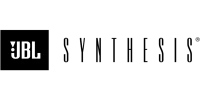 Karma Digital is the official distributor of the JBL Synthesis brand.
The JBL Synthesis brand, founded in 1993, is part of the Harman Luxury Audio Group. This brand constellation features the most advanced premium audio systems available today. Building on the legacy of the JBL brand, JBL Synthesis systems combine the most innovative signal processors, equalizers, amplifiers and loudspeakers to create the most realistic sound in rooms of any size, taking into account their unique features. The JBL Synthesis Digital Home Theater System home cinema systems focus JBL's many years of experience in designing and manufacturing professional equipment for cinemas and concert halls of the highest category. The JBL Synthesis lineup consists of 8 systems. Its flagship is the Everest project, embodying a new standard for sound reproduction without any compromise.
Thank you! You have been successfully subscribed to company new
Thank you! Your email has already been added earlier.

Join our community and be the first to receive all the news