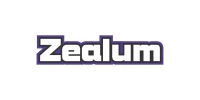 Karma Digital LTD is the official-authorized representative of the ZEALUM brand in Ukraine.
The ZEALUM brand offers a wide range of high quality car audio accessories. To achieve the best possible sound quality for the main components deployed in the car audio system, the accessories used to connect the installed components must be of high quality. This avoids signal loss or voltage drop across amplifiers due to unnecessary high contact resistance.
Therefore, the ZEALUM product range includes high quality products for lossless connection and/or wiring of major components such as power cables, ground distribution blocks, RCA cables, connection adapters, fuse holders, damping materials, etc.
The company "Karma Digital LTD" is proud to be the official distributor of the ZEALUM brand in Ukraine and can provide its customers with certified top-class products, an official guarantee and service.
Thank you! You have been successfully subscribed to company new
Thank you! Your email has already been added earlier.

Join our community and be the first to receive all the news