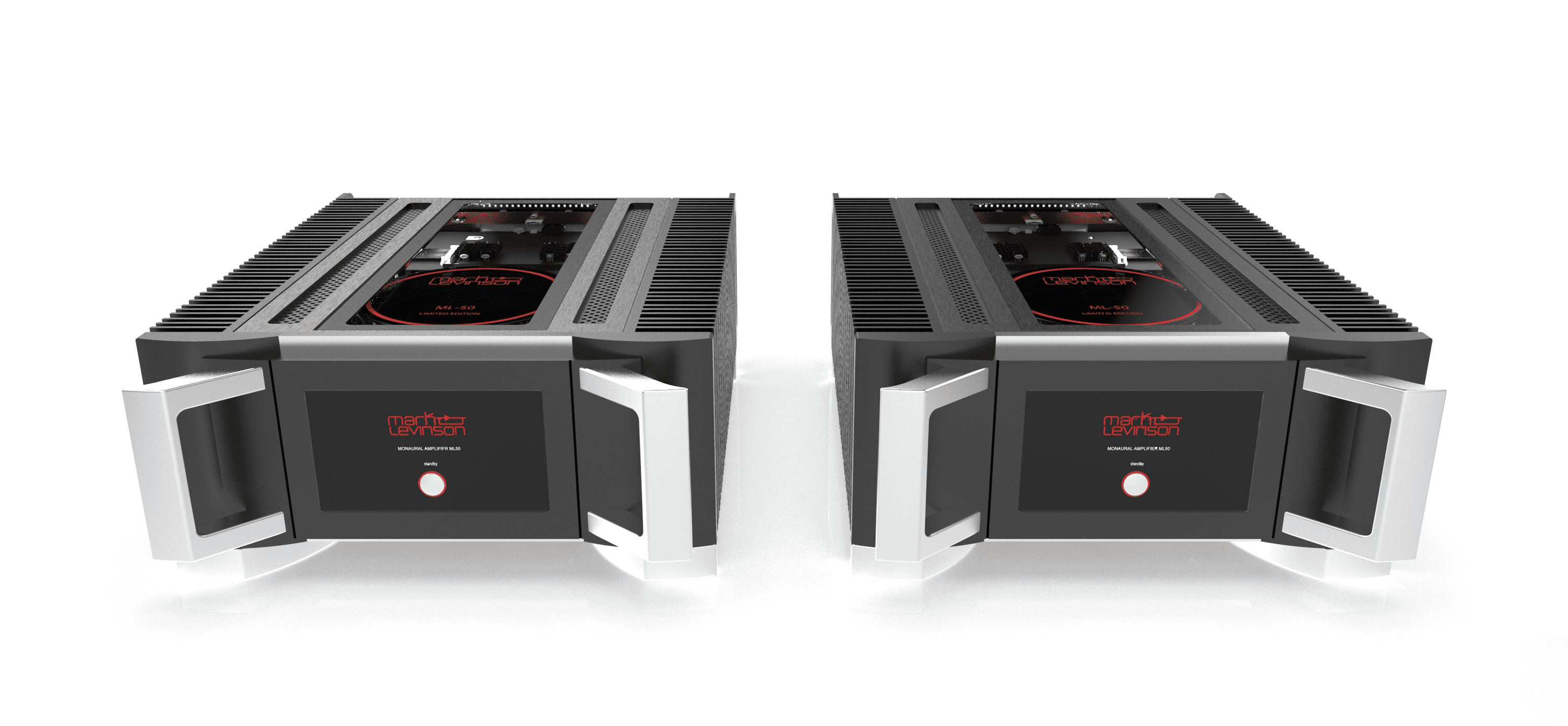 Mark Levinson launches a limited series of amplifiers
World-renowned audio brand Mark Levinson is preparing a limited series of ML-50 amplifiers, there will be only 100. The release is timed to the 50th anniversary of the brand.
The set includes a pair of mono power amplifiers, 3-meter power cables, and special accessories.
The hardware of the ML-50 provides design solutions for the most popular models in the history of the brand.
Part of the model's name was taken from the first "flagship" of the brand - ML-2, which was created in 1977. The massive aluminum handles on the front panel are reminiscent of the № 20, № 20.5, and № 20.6 models produced between 1986 and 1995. The reference № 33 (1994–2003) and № 33H (1997–2007) inspired strong chassis supports.
The idea of a glass front panel with the Mark Levinson logo, illuminated by a red light, migrated from № 53, which was produced from 2008 to 2019. And "under the hood" - a much-improved platform from № 536, which is available since 2015 and which has already received many awards.
The power supply and audio circuits themselves have been improved to reduce noise and increase the dynamic power of the amplifier: in class "A" mode, the power has more than quadrupled to 20 watts by 8 ohms, and the total power in class "AB" reaches 425 watts by 8 Ohm.
One of the most exquisite elements of the ML-50 is the glass window on the top panel, through which you can see all the sophistication and beauty of the internal circuit of the amplifier.
The special aesthetics of the amplifier is added by the function with the ability to turn on the soft red or white illumination of the interior of the device.
"With this model, Mark Levinson celebrates 50 years of outstanding audio devices that have made our brand a model of uncompromising sound. And that status remains with the company to this day, says Jim Garrett, HARMAN Luxury Audio Group's strategic planning director. "Those lucky 100 who get this kit will receive one of the best premium audio devices to date."
As a result, Mark Levinson presents a true work of design, engineering and audiophile art.
---