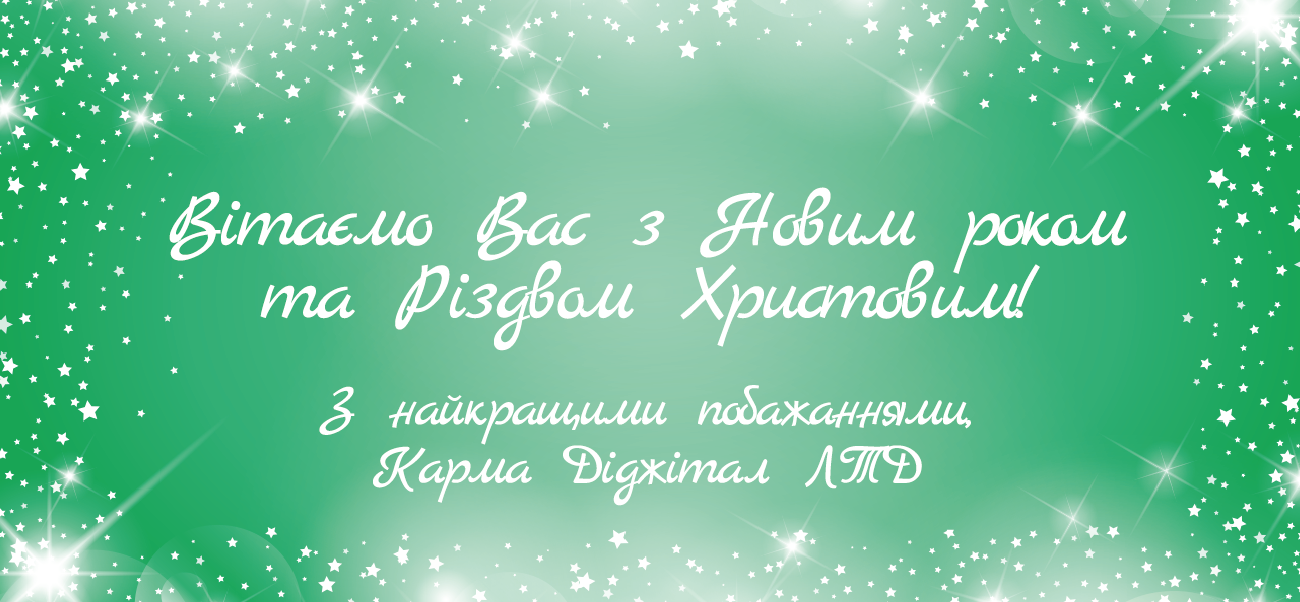 Merry Christmas and Happy New Year!
Dear partners, like-minded people and friends. Congratulations on the upcoming New Year and Christmas holidays.
In today's turbulent times, it is extremely important to have really reliable and stable business partners. And we are grateful that you were with us this year. We are glad that the number of our partners is only increasing. Thanks to you, «Karma Digital» is getting better every year.
We wish you all professional and creative inspiration in the coming year. Even more successful cases, unforgettable projects, sales growth and loyal partners in business and life.
May the new year be peaceful, positive and generous!
---