Valentine's Day promotion from AKG and JBL Professional
Valentine's Day promotion from AKG and JBL Professional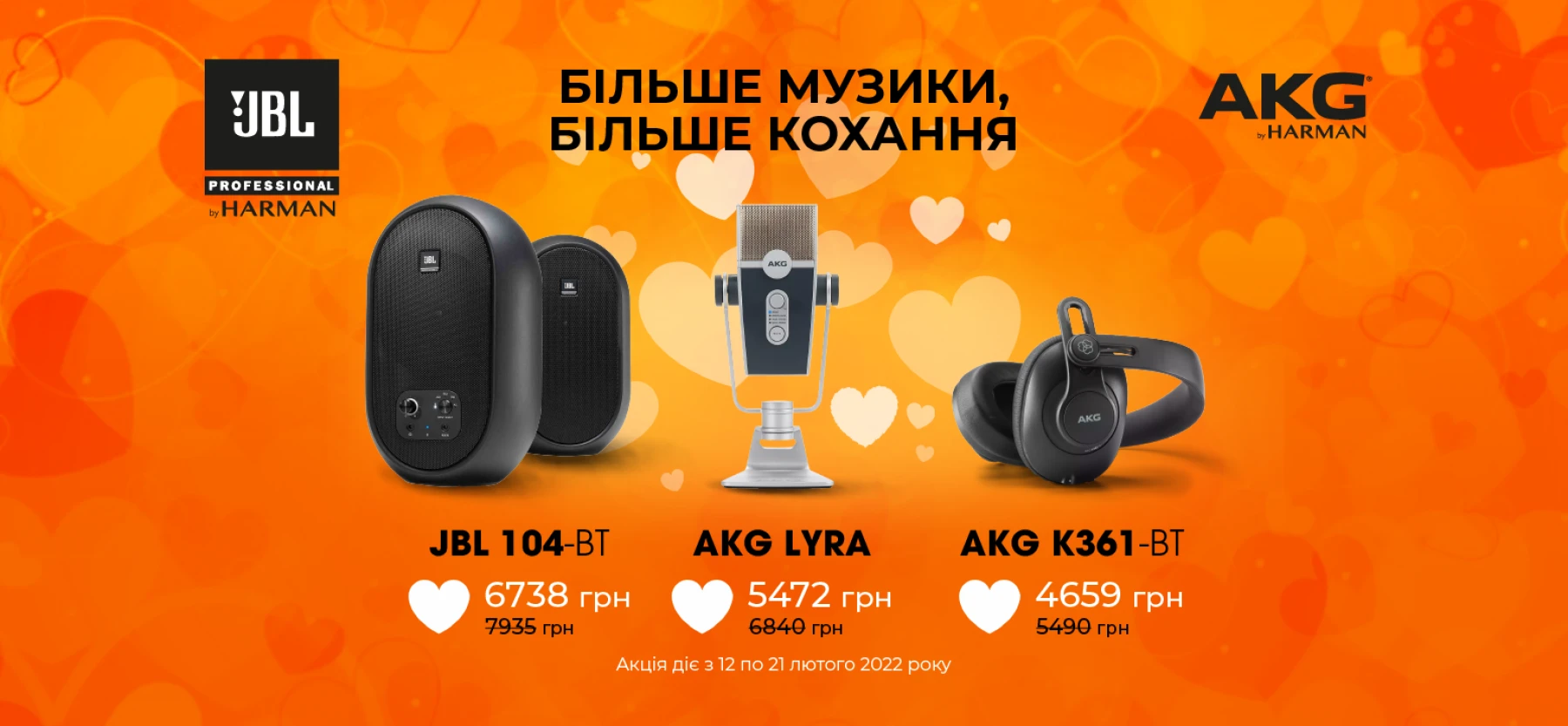 Срок действия акции: 12/02/2022 - 21/02/2022
More music, more love: Valentine's Day promotion from AKG and JBL Professional
"Karma Digital" takes care of the gifts for Valentine's Day! For true lovers of quality, clean and professional sound, we offer discounts on the audio system, which makes your partner delighted.
Sound systems, portable speakers, studio monitors, microphones, headphones from leading sound manufacturers AKG and JBL professional, with discounts up to 3000 hryvnias.
Hurry up! The promotion is valid from February 12th till February 21st, 2022. The products are available in a wide network of "Karma Digital" dealers.
And we guarantee you: more music, more love!
---
Goods that are included in the promotion