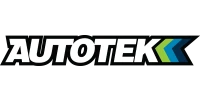 Karma Digital is the official-authorized distributor of the Autotek brand in Ukraine.
Autotek offers products with elegant design, durability and build quality in every aspect. Autotek, a company that has been performing at car audio systems and auto shows for more than three decades, was founded by automotive trendsetters looking for fresh sound in their cars. From subwoofers that reproduce deep and deep bass, amplifiers that reproduce pure sound, and speakers that captivate with an immersive listening experience, Autotek showcases a selection of products that enhance the sound of songs in any musical genre.
Joining the Maxxsonics family in 2004 and becoming one of the most respected brands in the audio business, Autotek is driven by innovation that looks to the future, acknowledging the past in product development and audio solutions. With its unique amplifier design, innovative multi-axis component drivers and BASS-TEK conical texture subwoofers, Autotek defines stylish products with superior sound quality.
The Autotek brand is owned by Maxxsonics, based near Chicago, Illinois.
Karma Digital is proud to be the official distributor of the Autotek brand in Ukraine and can provide its customers with certified top-class products, an official warranty and service.
Thank you! You have been successfully subscribed to company new
Thank you! Your email has already been added earlier.

Join our community and be the first to receive all the news