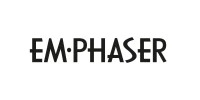 "Karma Digital LTD" is the official-authorized representative of the EMPHASER brand in Ukraine.
EMPHASER is more than 20 years of experience in the field of car audio: a quarter of a century of innovation, continuous innovation and further development, always with the aim of combining high power, dynamic response and excellent reproduction accuracy.
Innovative technologies and high-quality materials combined with first-class finishes – this experience also means competence, which is highlighted in the new EMPHASER range. The new generation systems impress with the same outstanding performance and precision that have made the EMPHASER name known around the world.
The Karma Digital LTD company is proud to be the official distributor of the EMPHASER brand in Ukraine and can provide its customers with certified products of the highest class, an official guarantee and service.
Thank you! You have been successfully subscribed to company new
Thank you! Your email has already been added earlier.

Join our community and be the first to receive all the news