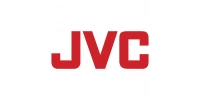 Karma Digital is the official distributor of JVC car audio systems in Ukraine.
JVC is a Japanese company, founded in 1927, specializing in the production of audio equipment, projectors, professional video equipment, medical equipment and software. The main activity of car audio and media players. In 2008, a merger with KENWOOD in the JVCKENWOOD Corporation. Thanks to its rich experience in various fields, the company creates some of the best car radios on the market. Which can boast of responsive touch controls, a design with minimal frames and of course excellent sound quality, which was confirmed by the EISA community by presenting the "Best Product" award.
All products of the company strive to reduce distortion, noise and signal loss, for this special coils, capacitors and even exotic components are used. The true Japanese approach and philosophy is felt in this. Acoustic solutions from the company can be praised for the sound without "coloring", it sounds as close as possible to the intended and characteristic, a kind of "concert volume". The company tries to satisfy the needs of its customers as much as possible, therefore, in the price lists you can always find solutions for any wallet and needs. Combining them will be not just the "nameplate" of JVC, but the consistent quality of the products.
Thank you! You have been successfully subscribed to company new
Thank you! Your email has already been added earlier.

Join our community and be the first to receive all the news