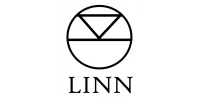 Karma Digital is the official LINN distributor in Ukraine.
LINN is a Scottish company founded in 1973 by audiophile Ivor Tiefenbrunn, specializing in the production of Hi-Fi and audio equipment. The company's equipment is considered the reference for the playback of digital audio and vinyl records.

In 2007, the company, the first in the world, began the development and implementation of music streaming. This was the main strategy of the company, which ultimately led to the creation of audio systems capable of playing music as 24 bit / 192 kHz using a home network or the Internet.

At the end of 2014, Linn announced the integration of TIDAL's lossless music streaming service into Linn DS digital players, providing access to over 25 million CD quality audio tracks over the Internet.

For achievements in the field, the company and its founder have been repeatedly marked by authoritative publications and even Queen Elizabeth II. Today, Linn is officially the supplier of the Royal Court of Great Britain.
Thank you! You have been successfully subscribed to company new
Thank you! Your email has already been added earlier.

Join our community and be the first to receive all the news