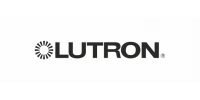 Karma Digital, the official distributor of Lutron in Ukraine
Lutron is a technology-centered and people-driven company. As a private corporation guided by founder's simple but profound Five Principles:
Take care of the customer with superior goods and services.
The customer is our number one priority and the reason we exist as a company.
Take care of the company.
Lutron is dedicated to growth and innovative development.
Take care of the people.
Lutron provides opportunities for its employees to fully develop their abilities and make a personal contribution to the success of the company.
Innovate with high quality products.
Deliver value to the customer.
The Lutron story began in the late 1950s in Joel Spira's makeshift lab in New York City. A young physicist fascinated by the aesthetic manipulation of light, Spira commandeered the spare bedroom in the apartment he shared with his wife, Ruth, and set out to invent a solid-state device that would enable people to vary the intensity of the lights in their homes. The very idea was radical. At that time, lighting control was a complicated and expensive affair, requiring bulky rheostats that used a lot of energy and generated a great deal of heat. Consequently, lighting controls were used primarily to dim stage lights in theaters. Most people would never think of having dimmers in their homes because they were just too difficult to install. That all changed in 1959, when Spira emerged from his lab with a solid-state dimmer that could replace the light switch in a standard residential wallbox. By 1961, when Joel and Ruth Spira incorporated Lutron Electronics, they knew that lighting control could contribute to society in multiple ways. Dimmers were both elegant and useful, and they allowed people to control their lights as never before.
Lutron innovations have resulted in numerous patents worldwide. In addition to the solid-state dimmer, Lutron innovations also include the first electronic dimming ballast for fluorescent lights and the first self-contained preset lighting control system. Lutron was also the first to successfully mass-market the dimmer, the first to successfully market systems of linked dimmers, and is still the only company to create systems of dimmers and motorized window shades that control both electric light and daylight.
Another facet that keeps Lutron successful is the company's commitment to its customers. Since the beginning, the company has maintained exceptional service, offering 24-hour technical support for its products, and a friendly customer service department that sustains close relationships with Lutron clients.
Lutron light control products range from individual dimmers to total light management systems that control entire building complexes. Some of the larger Lutron light control systems in the US include the 52-story New York Times Building in New York; Lincoln Financial Field in Philadelphia; and the Orange County Convention Center in Orlando.
As world-renowned as they are, Lutron light controls continue to perform the most valuable of personal services – helping to keep people safe and comfortable in their own homes.
Thank you! You have been successfully subscribed to company new
Thank you! Your email has already been added earlier.

SUBSCRIBE TO THE LATEST NEWS, SEMINARS AND EVENTS. ALWAYS BE AT THE CENTER OF EVENTS WITH LUTRON.