Air cleaner UA-HG60E-L

Moisturizes air and kills bacteria, viruses, allergens and mold.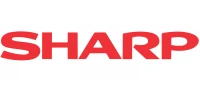 Karma Digital is the official distributor of Sharp in Ukraine.
The Japanese company Sharp is a long-lived legend that has been present on the market for more than a hundred years. Having made radio equipment its main profile production, the company introduced in 1951 the first TV in Japan. With the change of technology in the 21st century, Sharp televisions have gained immense popularity. Having teamed up recently with Taiwanese electronics giant Foxconn, Sharp announced the release in 2019 of the new lineup of Google's Android-powered Sharp BL 4K HDR TVs with Google Assistant and Chromecast features. These models are also equipped with Harman Cardon speakers.
Thank you! You have been successfully subscribed to company new
Thank you! Your email has already been added earlier.

Subscribe to the latest news and be the first to know everything about SHARP news