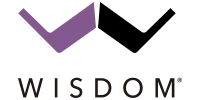 Karma Digital is the official representative of Wisdom Audio in Ukraine.
The American company Wisdom Audio was founded in 1996 by a team of prominent figures in the audio industry, including Mark Glazier, Jerry Hanna and Jon Herron. At one time, they were the founders of such companies as Revel, Aerial Acoustics, Snell Acoustics.

Mark Glazier, President of the company, who completed a course in psychoacoustics at New York University, worked for more than 21 years at Madrigal, one of the leaders in the production of High End Electronics, which later became part of Harman International. For 16 years, Mark was responsible for the development of sales and marketing of brands such as Mark Levinson, Proceed, Revel.

Wisdom Audio was founded with a truly ambitious goal - to create speakers that are not bound by the limitations of traditional technology. And, as a result, they managed to do it. The use of Wisdom large-scale thin-film planar magnetic transducers, electronic crossovers instead of passive circuits and innovative designs of subwoofers became the basis for solving the problems inherent in traditional systems.

Wisdom Audio offers reference solutions for innovative audio with a focus on technology and design. The company works with leading integrators, architects, interior designers and engineers around the world on the most complex and beautiful projects implemented in premium homes and on super-yachts. These systems can deliver truly unforgettable media entertainment experiences.

The company designs and manufactures a wide range of acoustics that use advanced planar magnetic technology. Using a virtually weightless, inertia-free film as a radiator, Wisdom Audio planar systems exhibit an extremely low level of intrinsic distortion. Magnetic systems based on neodymium elements provide Wisdom Audio speakers with high performance. If we compare them with typical audio drivers, based on the movement of the coil with the current in the annular magnetic gap, planar membranes allow you to achieve incredible indicators of quality, naturalness and dynamism of sound. The uniqueness of Wisdom Audio technology lies in the fact that for the manufacture of radiating membranes, a very light, mobile and durable material is used - kapton. The material of the current conductors is aluminum, sintered to the surface of the film.

The company's portfolio includes architectural solutions for wall, ceiling, built-in speaker layouts, as well as reference home theaters. Many of Wisdom Audio's products can be made to order in custom sizes and colors. All Wisdom Audio products are designed and manufactured in the USA.

Representatives of Wisdom Audio say to themselves: "Our main goal is to combine clarity, dynamics and accuracy to achieve the best possible reproduction of music and movie sound"
Thank you! You have been successfully subscribed to company new
Thank you! Your email has already been added earlier.

Join our community and be the first to receive all the news